Enjoy the Best New Year Party 2019 in Jodhpur With Exciting Jodhpur Packages
Desert Haveli Resort and Camp, one of the best hotels in Jodhpur announces the new year party 2019 in Jodhpur. This heritage property on Jodhpur jaisalmer highway is believed to one of the best new year party venues in Jodhpur. In fact it will be one of the most happening new year party 2019 in Rajasthan. This heritage resort in Jodhpur has announced many exciting Jodhpur new year packages which you can avail by making hotel booking Jodhpur at Desert Haveli Resort and Camp.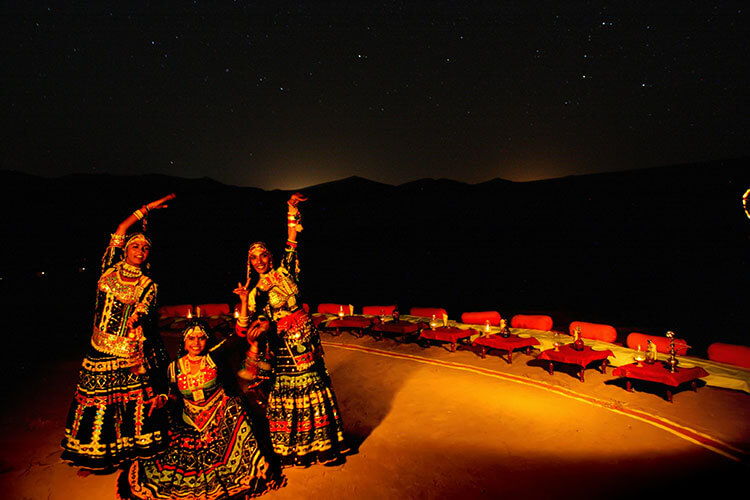 Desert Haveli Resort and Camp is a beautiful heritage style property situated on Jodhpur Jaisalmer highway. It is merely 90 kms from Jodhpur and 180 kms away from Jaisalmer. Built in its own unique heritage style, this property has a very peaceful ambiance and mesmerizing natural beauty all around. It is the perfect place to spend your leisure holidays as it is one of the best heritage hotel in Jodhpur with rural surroundings and traditional hospitality services with ultra modern amenities for your utmost comfortable stay at Desert haveli resort and camp.
Here you can revive the vibrant colors of Rajasthan's rich heritage, culture, customs and traditions. This Jodhpur heritage hotel ambience is warm and peaceful. Your sight can enjoy the view of sprawling lawn and manicured gardens. Here you can also get sight of many birds in the nature's arms. This property is a heaven of tranquility and peace in the surrounding nature. It is indeed the perfect gateway to your holidays and one of the best resorts in Jodhpur. You can spend your winter afternoons soaking in the warmth of the sun. You can enjoy the gracious hospitality by Desert Haveli Resort and Camp throughout your stay and make memories for lifetime.
There are two types of accommodation options available for the guests. You can either opt for staying in the resort rooms or you can stay at the campsite in desert. The Desert Camp which is counted among one of the best hotels in Jodhpur, is 7 km from the Desert Haveli Resort. Fifteen luxurious tents are comfortably pitched on big Sand Dunes in the lap of nature and total wilderness. The spectacular views makes it stand high among one of the finest luxurious hotels in Jodhpur. You can discover a whole new universe as per our promise when you will be stargazing at night. It is a place where you will hear the silence.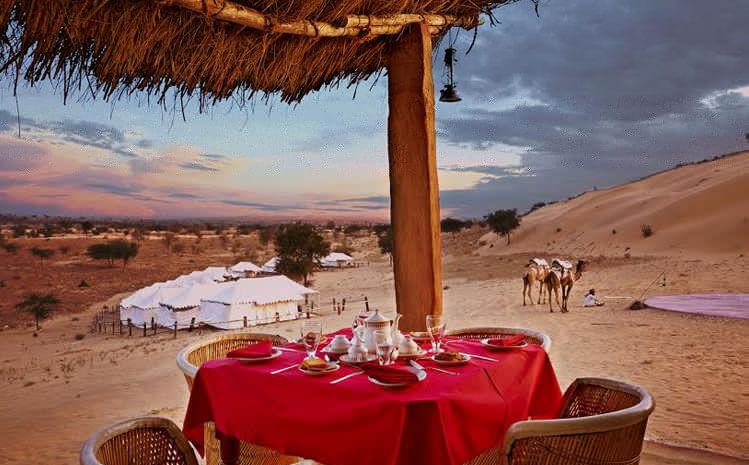 New year party 2019 will be arranged at the campsite in desert. It will be a very happening party where a new year gala dinner will be arranged for the valuable guests. Followed by which you can enjoy the local Rajasthani folk music and even you can enjoy some of the local artists performing folk dance in the warm ambiance created by campfire. And later you can enjoy the DJ party and cracker show at midnight on 31st december. It will be a lifesize event you have ever attended. There is going to be a blast, so hurry up and boom your stay with Desert Haveli Resort and Camp and be a part of this grand new year party in Jodhpur.