Spend a day in the Thar Desert Rajasthan
In the widespread Thar desert there's a small village "Shekhala" in Shergarh tehsil, on the Jodhpur Jaisalmer highway. If you are crazy about sand, desert and calmness, you should definitely spend a day or two in the Thar desert.
You must be wondering that going for camel safari in the desert is a popular thing, a desert jeep safari is also an interesting thing to do, but spending a day or two in the desert itself and enjoying its sheer calmness & beauty is an experience of its own.
No words are enough to describe that experience, you need to do it yourself to feel that joy yourself. Desert haveli resort & camp offers you such an opportunity to make your way through the Thar desert, under the star-lit sky and offering you an unforgettable experience.
A complete guide about a trip to the Thar Desert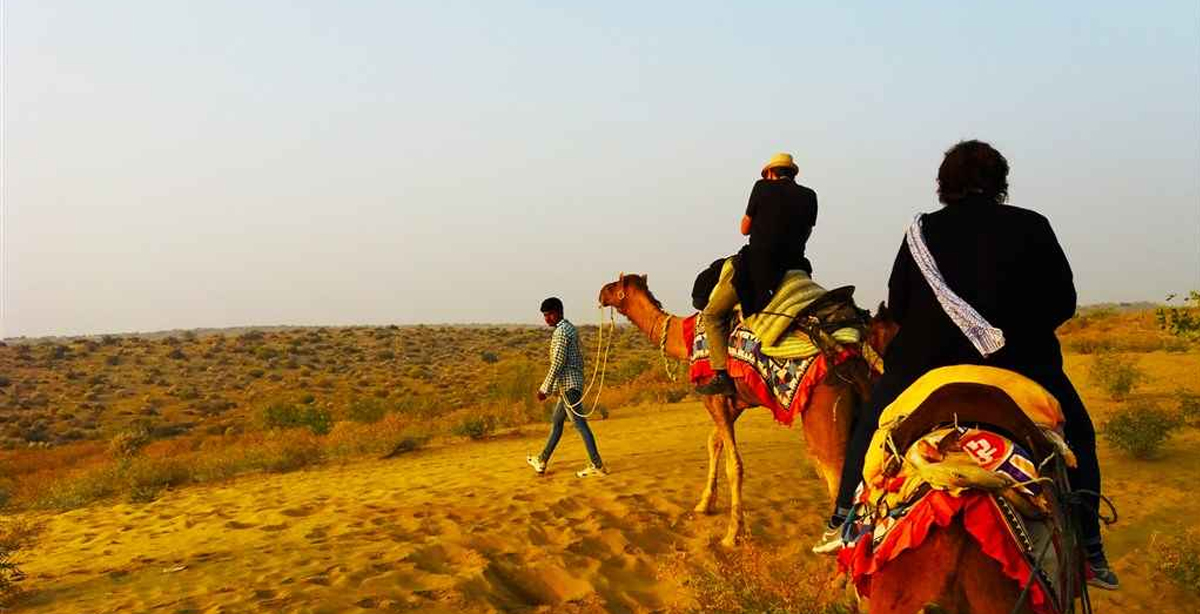 When you think about the desert, you must have a picture of an empty location with lots of sand, sand and only sand until the reach of your eyesight. But the Thar desert is not as empty as your imagination. You will witness a number of animals as well as plants while exploring the Thar desert.
Desert Haveli Jodhpur offers you a great chance to witness the hard life of desert people who live in this topography. Here the only mode of transport was camel, but that was before a few years ago. Now with the growth of tourism, Jeeps are there for those who are unable or uncomfortable riding a camel.
The ideal time to start your day trip to the Thar Desert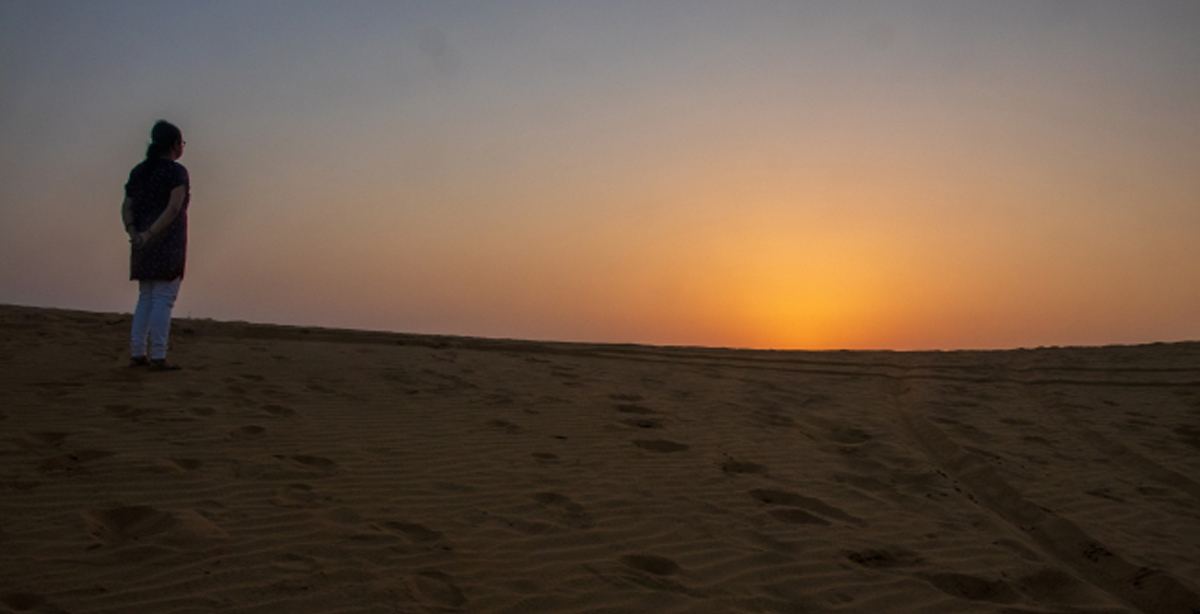 The ideal time to start your desert trip is between 6:00 or 7:00 AM.
Note: Make sure that you have pre-booked your desert day safari & re-confirm it a day prior to your safari trip.
What can you expect during the "Desert Day Safari"?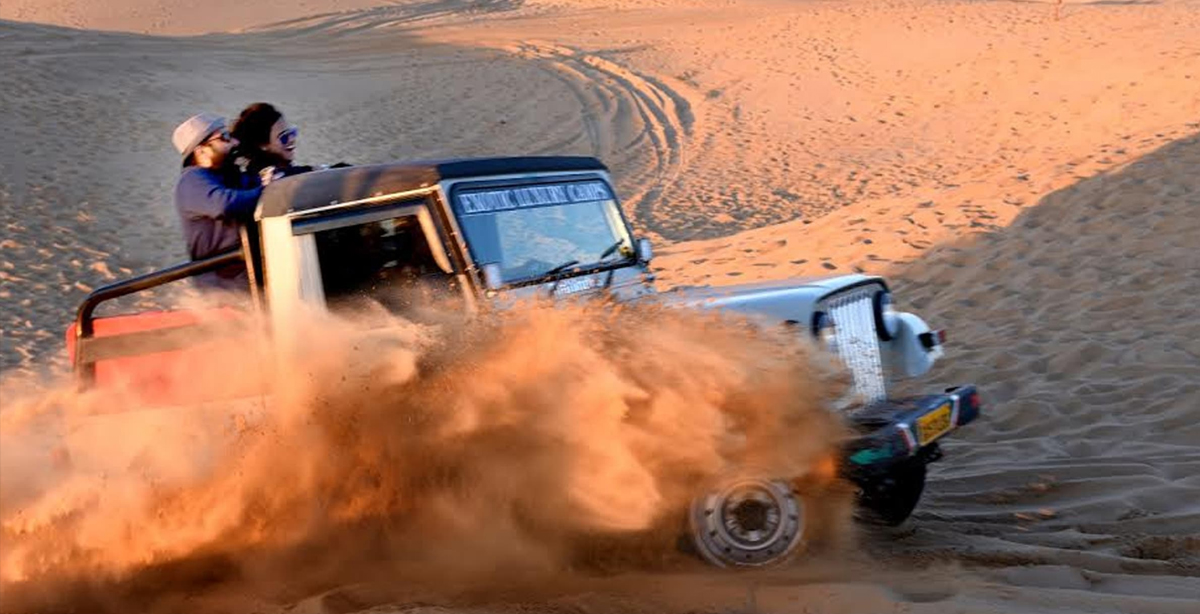 You can start your day with the camel safari which is very much popular among the leisure travelers across the world. Once you pass about an hour's time, you will start seeing cactus, low plants & bushes.
The further you will move, the desert will get quieter  and there will be a time when you will not hear anything but just the wind. And it will be early afternoon by that time so lunch stop is a must.
Here you will enjoy delicious desi food prepared in a traditional way. Just imagine the authentic taste of roti sabji prepared on the fire with sticks!! It will definitely make you drool. While your lunch is being prepared, take a stroll around the sand dunes and feel the calmness & serenity all around you.
After lunch you can resume with your camel ride and go further to witness the most beautiful sunset of your life. It will be far more amusing than your imagination. The golden red sky behind the dunes will create a mesmerizing picture to blow away your senses and you would wish that the day should never end.
This is just a one day desert safari, though there are one hour, half day, 2 days and even 7 days safari options are available. We bet you must be tired of the rush, noise & chaos of the city life, so it's the perfect time to plan a trip to Desert camp in Jodhpur.
Your trip will be relaxing yet adventurous!! So, what are you waiting for?? Call Now for the best available deals and book your trip with one of the best resorts in Jodhpur. For more details please visit our website or drop us an email with your travel dates & query so we can get back to you with best deals for Jodhpur hotel booking.