Best Jodhpur Weekend Getaways With Desert Haveli Resort
If you are looking for the best Jodhpur weekend getaways or looking for a trip to Jodhpur for 2-3 days, there is a suggestion for you which might make your trip experience even more beautiful.
Why would one go for trips or weekend getaways? Because everyone needs some change from this daily boring routine life, so what's the point of going somewhere in the middle of some big city where also you would be crowded with lots of people.
It's better you go somewhere amidst nature where you can get an actual break from your daily routine and you can get recharged for the next phase of your life.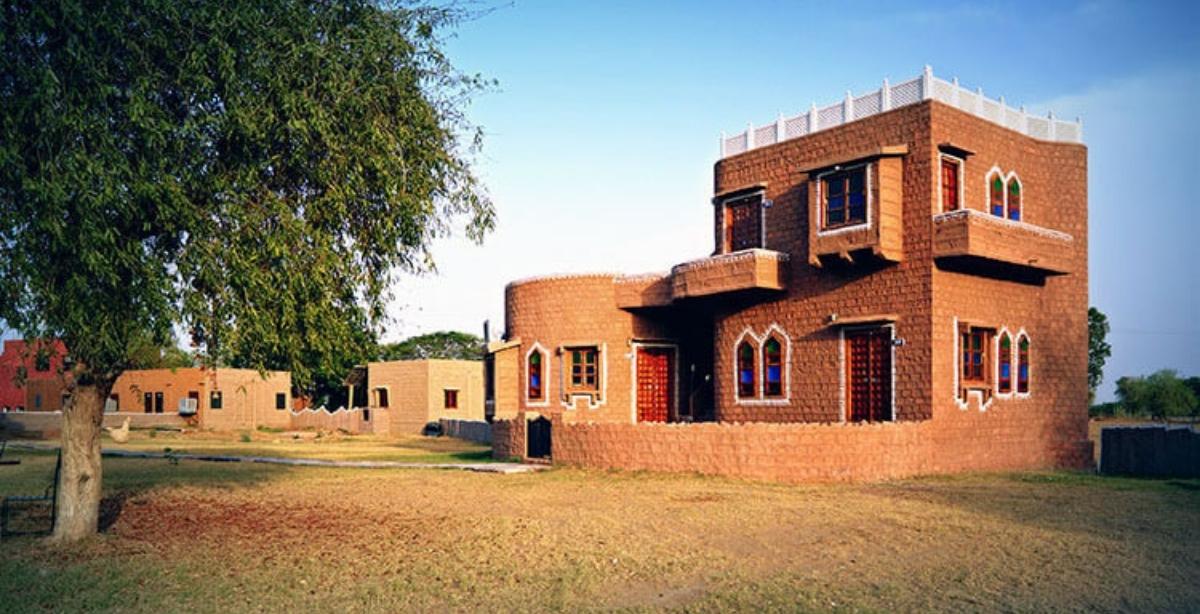 Desert Haveli resort & camp is one of the best resorts in Jodhpur. Located in the heart of Rajasthan, this beautiful resort is a most popular weekend getaways among the leisure travelers.
It is a perfect place to spend your staycation in a luxurious way at one of the best luxurious resorts near Jodhpur.
The main attraction here is the amazing rural surroundings and the traditional hospitality services which is almost uncompared to any other resorts in Jodhpur.
We not only offer the rural surroundings but all our resort rooms have ethnic decor to give you a feel of staying in some village of Rajasthan. Arranged with all the necessary modern day amenities for your utmost comfortable stay, our resort will offer you some of the most beautiful memories to cherish for your life.
If you want to experience the true essence of Rajasthani culture – customs & traditions, it is the best place to stay near Jodhpur for your next trip. And another plus point is the warm & peaceful ambiance to offer you a blissful stay with your near and dear ones.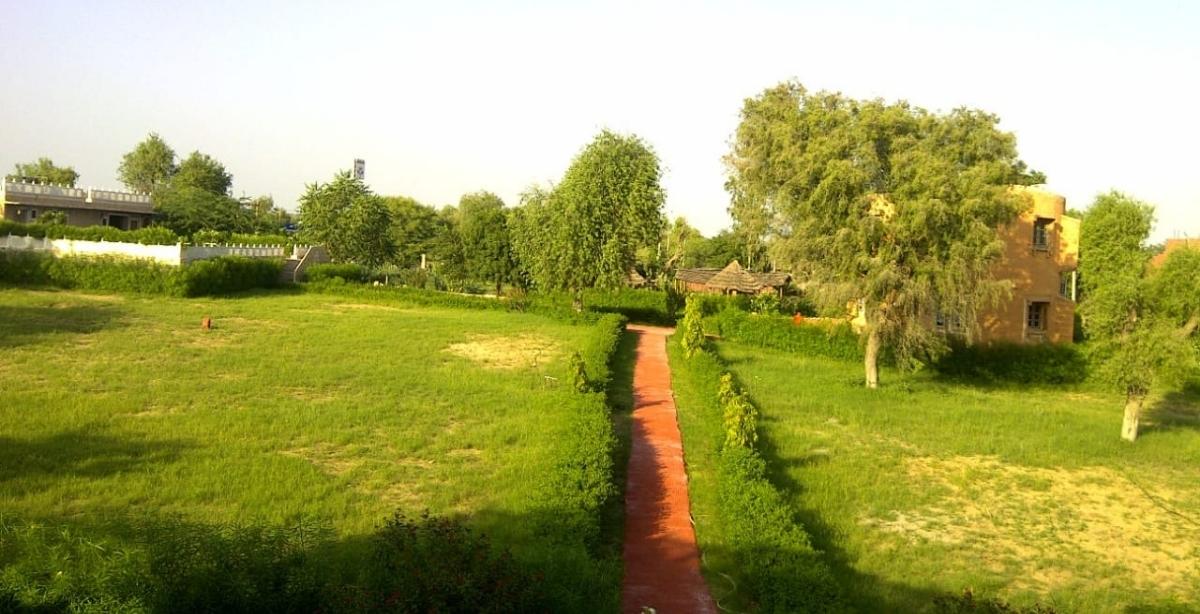 Just imagine coming out of your room just after waking up and seeing lush green sprawling lawns & beautifully manicured gardens!! You can also see some beautiful birds in nature's arms, which makes it indeed the perfect getaway for your next trip.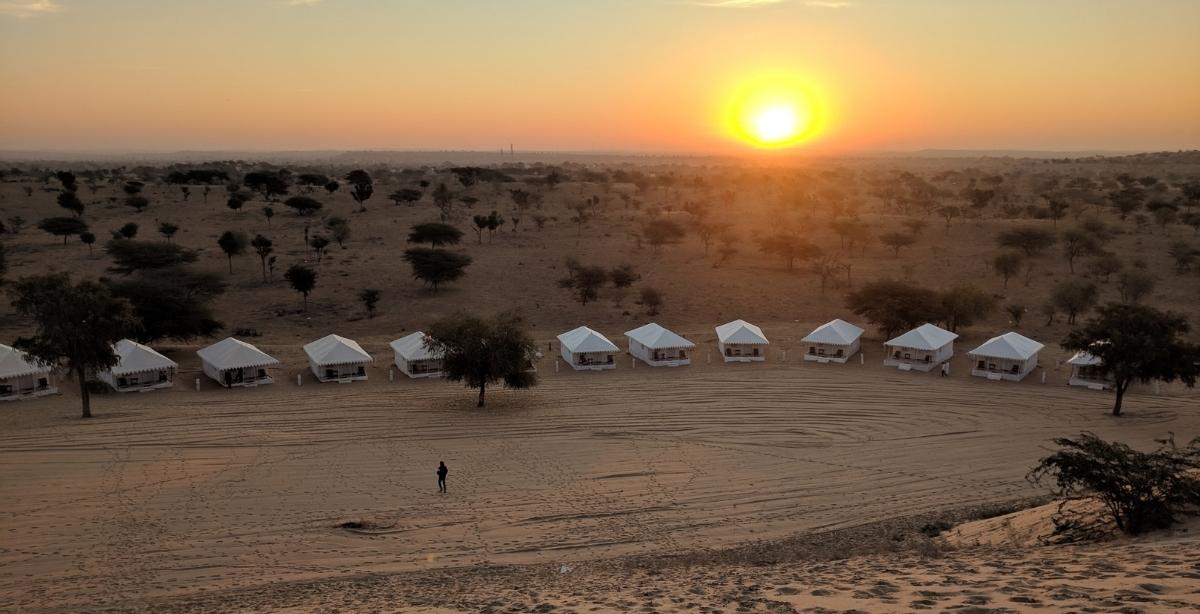 Along with a beautiful resort, we also have 15 beautiful swiss tents in the desert, so you can choose one night stay in a resort & one night in tents and enjoy your staycation to the core.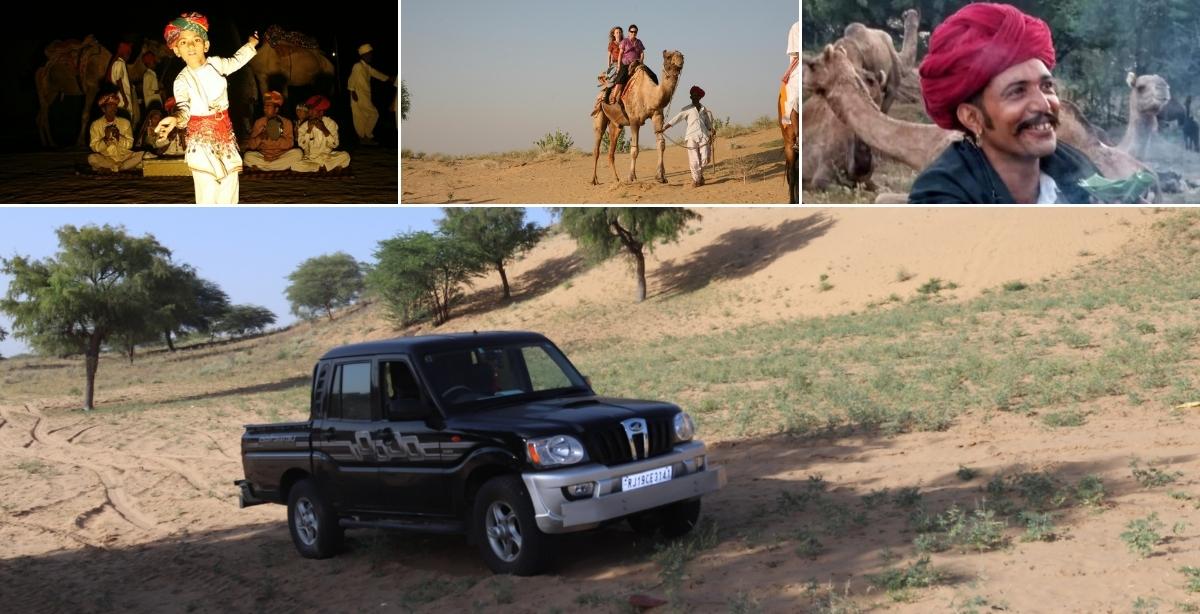 Along with the decent stay options, we also offer some of the most exciting activities like horse riding, camel safari, jeep safari, desert safari, village safari, picnic lunch at farm and many more.
So, there is no need to have any second thoughts about making a booking with the Desert Haveli Resort & camp. Just call your family and friends and make your plan confirmed.
For more details, customized packages & booking information please visit our website on or call on.