Diwali Special Jodhpur Package With Best Deals
Searching for the best Diwali package for Jodhpur Rajasthan?? Looking for Jodhpur Diwali Tour for 2 Nights – 3 Days?? Or you are also confused like everyone about "Where should I Plan my Diwali trip this year? Jodhpur or Jaisalmer??"
Both are beautiful cities with rich cultural heritage of Rajasthan and both cities have their own charm on Diwali days.
But just imagine if you are getting a chance to spend your Diwali at some place between both of these cities, where you can enjoy your stay peacefully with all the luxurious amenities available in any of the good resorts of Jodhpur or Jaisalmer city but in the absence of all the city chaos.
There might be so many good Jodhpur holidays tour packages or Diwali offers for Jodhpur, but if you are getting a chance to stay at an amazing nature resort with luxurious accommodation that is located between Jodhpur & Jaisalmer, you should definitely crack that deal and make a booking for you.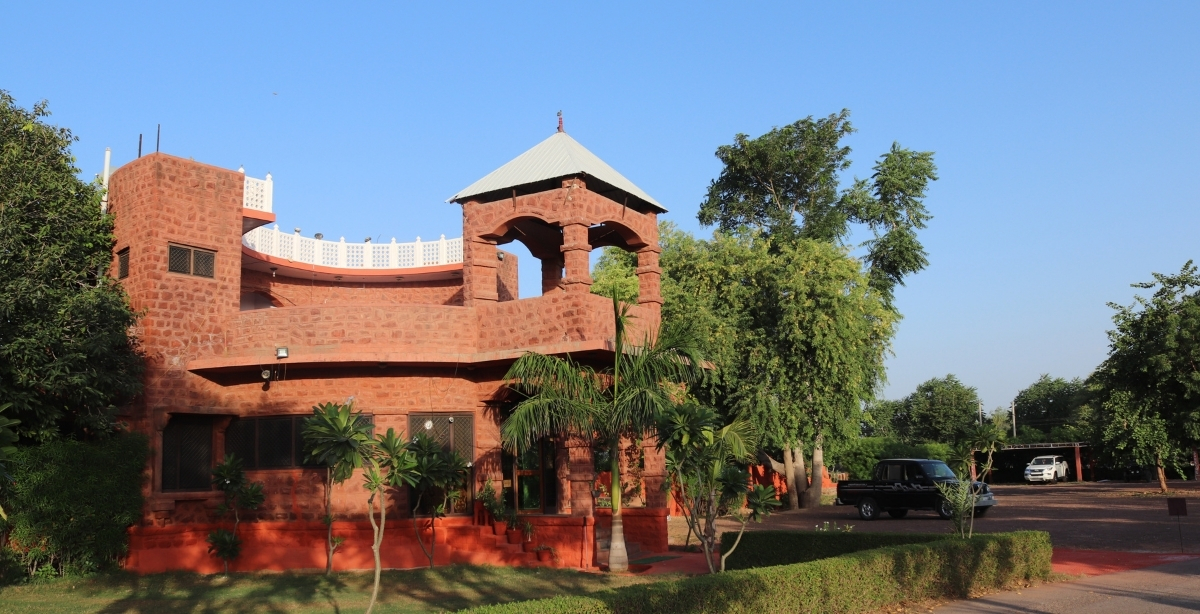 Desert Haveli Resort & Camp is a beautiful heritage property located 90 kms from the Jodhpur city & 190 kms from the Jaisalmer city. It is a luxurious heritage property with rural surroundings & traditional hospitality services to offer you a royal stay experience.
The warm & peaceful ambiance and the magnificent sprawling lawns with manicured gardens are more than enough to offer you a peaceful stay experience that you will never get in the main city area of Jodhpur or Jaisalmer.
For accommodation, they have 3 different options available. Deluxe AC Rooms, Royal AC Suites & Luxury Tents. You can opt for spending one night in a resort & one night in tents.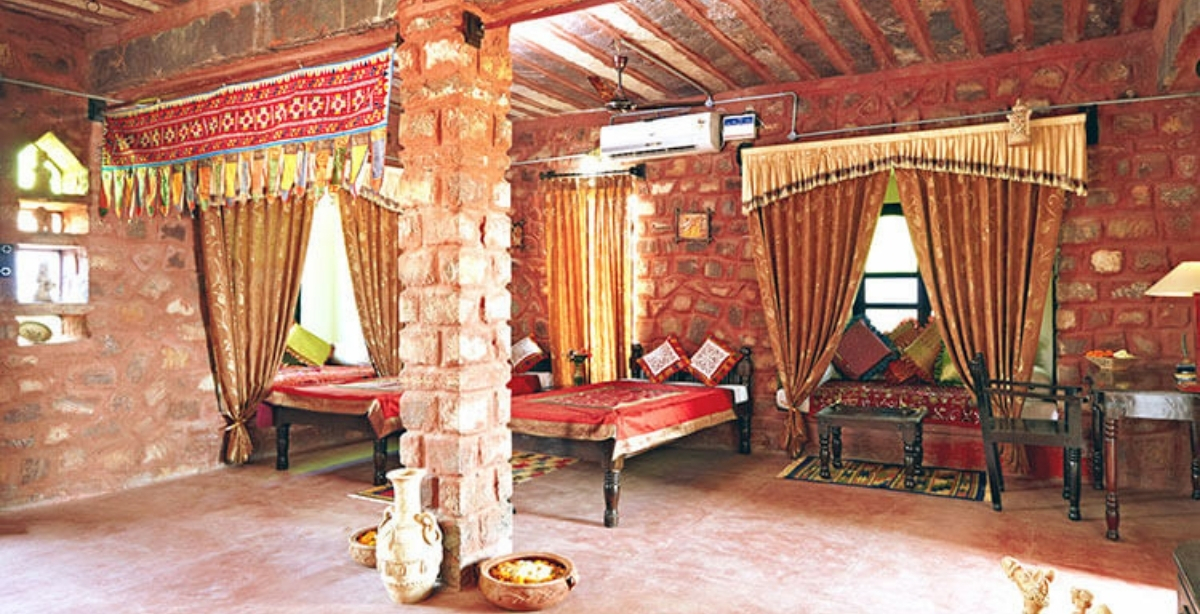 The Rooms & Suites are on the resort itself, while the Luxury Tents are approx 6 kms away from the resort and are located in the Thar desert. It will be a beautiful experience of spending a night in the desert along with the exciting safari experience.
While coming to the luxury tents, you will be welcomed in a traditional Rajasthani way by the local people.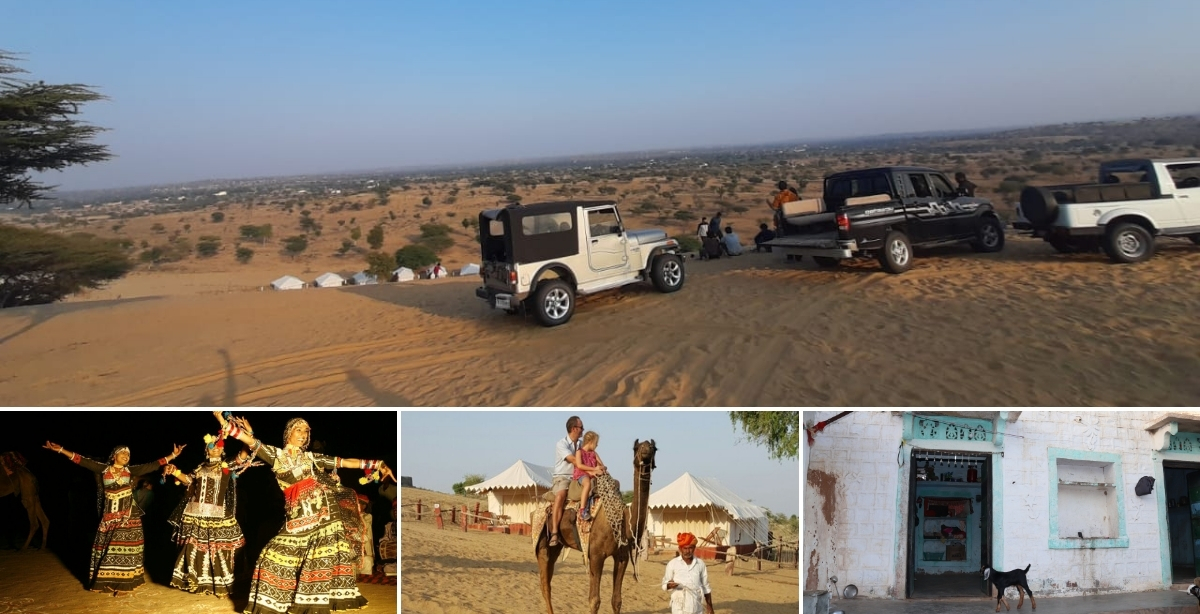 The main attraction of the desert is the safari experience. You can opt for Jeep Safari, Camel Safari, Desert Safari, Village Safari during your stay at the luxury tents.
Enjoy the exciting safari and witness the beautiful sunset with your loved ones, click the pictures and capture those moments to cherish for all your time.
At night you can enjoy the cultural program performed by some local people with folk music/dance with a bonfire. Enjoy authentic Rajasthani food while enjoying this culture program and after that enjoy your night talking to your loved ones while gazing at the stars.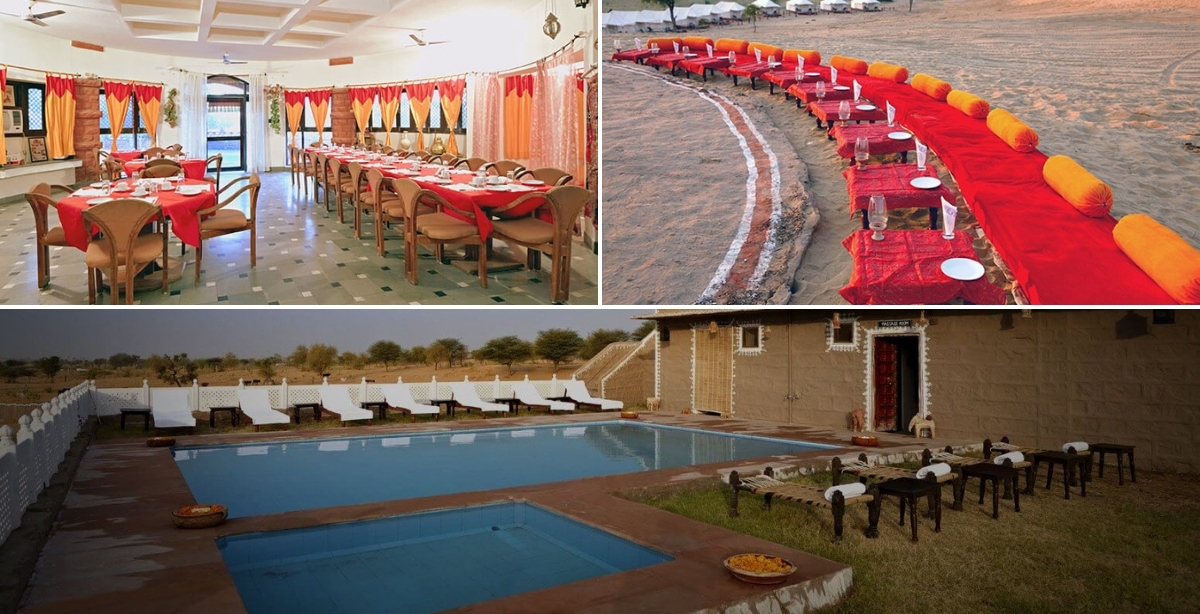 If you want to spend some of the best moments of your life with your friends or family on this Diwali, then stop searching for all those special vacation Jodhpur packages for Diwali and make a booking with the Desert Haveli Resort & Camp for a fabulous stay experience!!
For more details about the resort & how to make a booking, please visit the website on or call on +91-7487044688.