Jodhpur Weekend Gateway For Family & Friends
For someone looking for a firsthand experience of Rajasthan's rich history and hospitality, there is no better idea than booking a stay at the Desert Haveli and resort camp, one of the finest Jodhpur weekend gateway. Regal splendor coupled with the best of hospitality – this Jodhpur heritage hotel promises you the best of everything.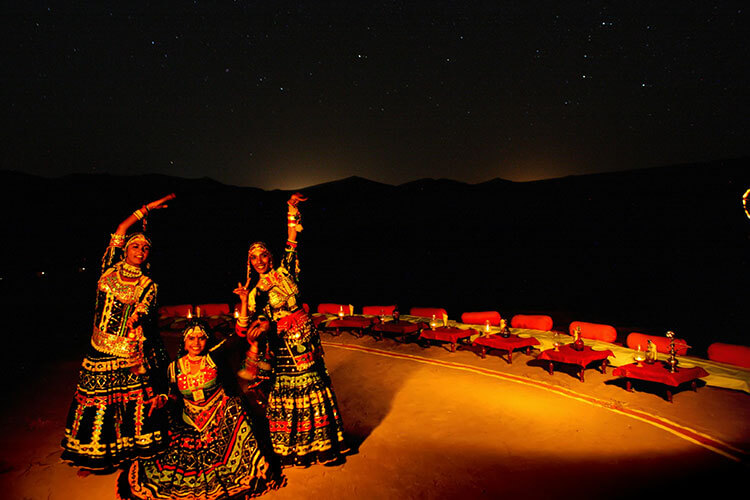 Indeed, no tour to Rajasthan can be completed without a stay at the Desert Haveli and resort camp. It is fascinating to know that most heritage hotels of today have served as castles, haveli and forts to erstwhile Maharajas and the same is reflected in their grand architecture and upholstered interiors. Haveli resort is a good example of Rajput architecture with its pillars, impressive windows and marvelous traditional sitting areas (baithak) breathe an air of aristocracy. The interiors of dinning hall are embellished with beautiful traditional painting, of glass, stone, kaudies and colorful mud walls.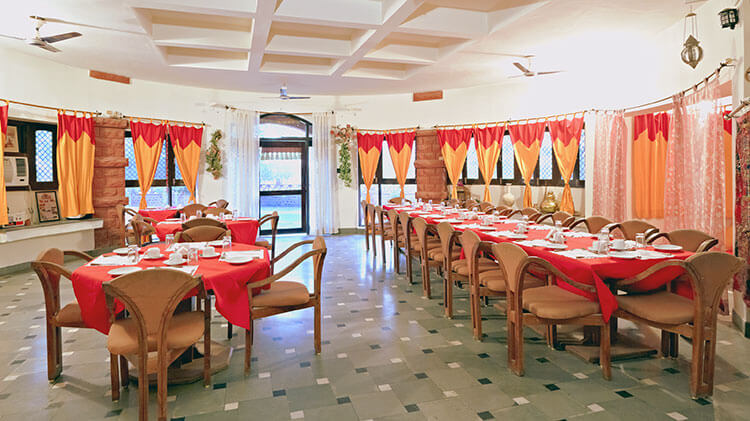 Winter afternoons are the best spent soaking in the warmth of the sun in the gardens and open air courtyard. The gracious hospitality, smile and personalized care that are extended by the staff makes ones stay truly memorable and so special and thus making it one of the best hotels in Jodhpur. They also have a stunning Swimming Pool, a massage parlor and a small gift shop where books, pottery, antique items and rugs are available on sale for the visitors.
Twenty beautifully installed air conditioned cottages are the pride of Haveli Resort. Most of the cottages have double rooms, a small area and all have attached modern bathroom, which are spotlessly clean and tastefully adorned. Each cottage is very welcoming and intimate. Hand-woven fabric, antique furniture local pottery and rugs lend a special feel to the interior and all are the result of a great deal of hard work, immense love, care and superb taste.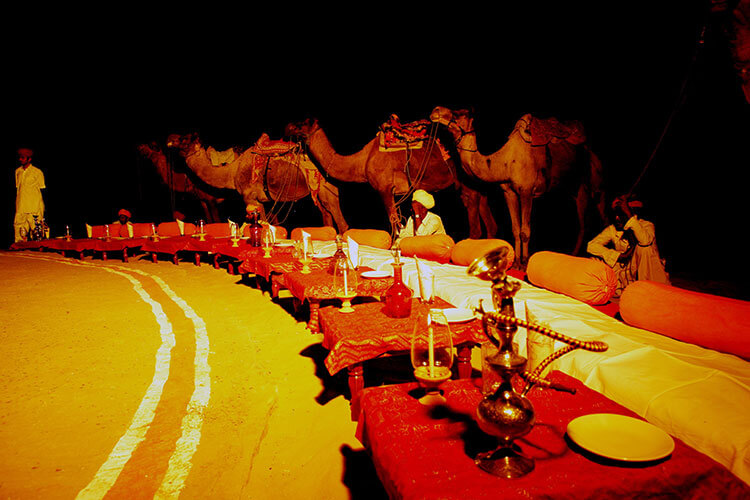 A colorful traditional welcome with a garland and a tilak (vermillion mark) is done for each and every guest.  Let you be fascinated by the beauty of Desert Haveli Camp and enjoy camel safari Jodhpur at this resort. Excellent traditional Rajasthani meals are prepared under the direct supervision of family members.
A gala dinner under the shining and glittery stars is accompanied by camp fire, folk music, folk dance, crackers, and mouth watering cuisine. There are several dishes which you can find nowhere else. Every special dish is prepared in the presence of the member of the royal family so that the guest can savor the true tastes of the royalty. The stream of haunting music is carried across the desert sand as the merry making continues throughout the night. Meals are also served in the dinning hall where every meal becomes an occasion to remember. Have this amazing experience of desert safari by doing hotel booking in Jodhpur for Desert haveli and resort camp.
A great example of the marriage of contemporary and traditionalism, this property boasts of impeccable services, an elegant decor and an attractive color palette- a visual delight for the guests. Enjoy the warm Rajput hospitality during your stay.