One Spot Destination For Your Holidays in Best Hotels in Jodhpur
Much popular, equally elegant and tremendously royal – Desert Haveli camp and resorts are preferred by all and known to many. Diverse progenies of this royal land have nurtured and transformed many architectural gems and ideas in every nook and corner of the state. Only of its kind in Rajasthan, this resort camp is the one among many luxurious hotels in Jodhpur. Avanti grade designs, inherited sense of hospitality, and an aura that has been inspired from personal travel experiences — this resort is a modern luxurious stay located on the outskirts between Jodhpur and Jaisalmer. This place is actually a treat to the soul.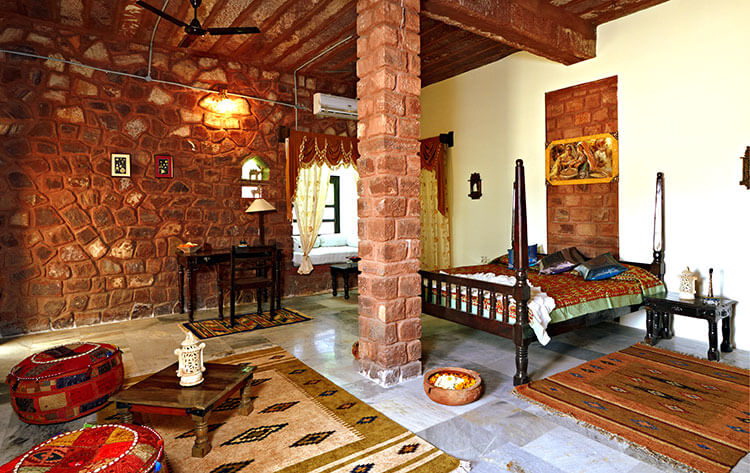 The breathtaking views of the sunset at the sand dunes, vivid decorative art forms, graceful furnishings, ochre-stone bathrooms, mirrored open fire chimneys, private verandahs — a Rajasthani stay cannot be fancied beyond this. And you can get all this in resort rooms as well as the tents. This place reeks of Rajputana culture and traditions. You can also enjoy the jeep safari Jaisalmer during your stay here.
Desert Haveli and resort camp is actually one word for all the royalty, grandeur and history that Jodhpur-Jaisalmer has. This property is set amidst the sand dunes of Rajasthan which gives the majestic oasis to the property. All the rooms are designed in a western style with contemporary furniture but still you can feel the Rajasthani royal elegance over here. This property also has a swimming pool and a restaurant that serves lip smacking Rajasthani food in a platter which you can enjoy by doing hotel booking Jodhpur.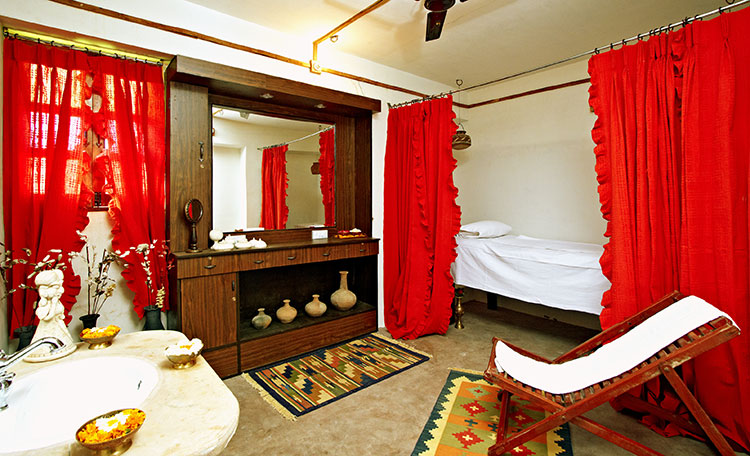 This heritage property is located in the middle of Jodhpur and Jaisalmer. This is a resort cum camp which has luxurious rooms along with the amazing tents which provides impeccable hospitality and glimpsing to their guests. If you choose to stay in the tents, you can witness the sky shimmering with the stars at the night. The exceptional and unmatched hospitality puts this heritage property among the finest heritage hotel in Jodhpur and even in Rajasthan.
It is a perfect destination for any kind of occasion in your life. Let it be the hangout with your friends, your pre wedding photo shoot or your destination fairytale wedding or your honeymoon or even a trip with your beloved family. This place will give you the best vacation you have ever had in your life and that will give you the memories for the lifetime with your loved ones. So, if you want to experience royal heritage stay along with all the warm ambience and aminities this place seems to be the perfect for your next vacation.