Best Hotels in Jodhpur, Heritage Hotel in Jodhpur
Rajasthani cuisine is originated in the state of Rajasthan and its surrounding region where people are very famous for their royal and vibrant culture and heritage and also traditional food which you can enjoy at Desert Haveli resort & camp, one of the best hotels in Jodhpur.  As per the nature of the regional state, lake of water in many areas and vegetation has evolved their unique cooking styles and food habits, which are definitely different from other states of the country and very famous among most of the people. In Rajasthani cuisine most of the dishes are made in such a manner that, a dish made in their unique culinary style can be shelved for a few days and it doesn't need to be reheated while serving it again.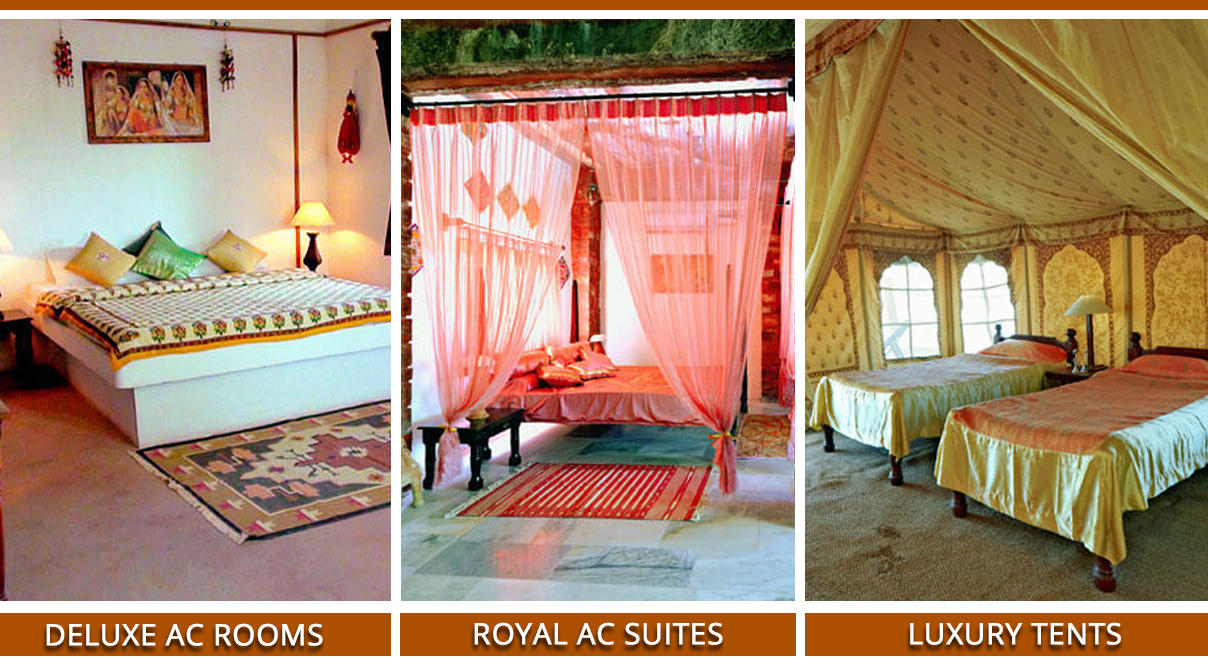 They have a wide variety of dishes starting from snacks to main course and even the sweets.  Yes, people of Rajasthan never ever call a sweet dish "Dessert", as they even serve it before the meals, during the meals and also after the food. They have many delicious and delectable dishes to get indulged into the savour of Rajasthani cuisine.  The most famous items are Dal-Baati-Churma. They are even known as signature dish of Rajasthani cuisine. It is not only nationally famous but also intentionally recognized dish of Rajasthani cuisine.  It is a unique combination of hot and spicy daal, a deep fried or steamed baati, and mouth watering sweet churma served with garlic chutney, pure desi ghee and a handful of jaggery to consume with.
Desert haveli resort and camp has a wide variety of Rajasthani cuisine to serve you during your stay there. They also have numerous options for accommodation for their guests. They have resort area and they also have a camp site with luxurious tents for your comfortable stay at desert haveli. Resort rooms are categorized into two types; they are deluxe ac rooms and royal ac suits. Luxurious tents are situated in the desert area.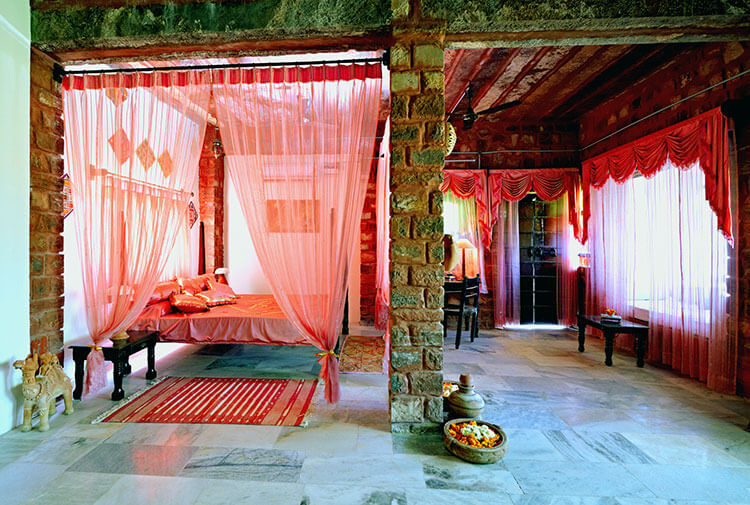 All the deluxe rooms are air conditioned, cosy, spacious and full of facilities for your utmost comfort at desert haveli. Royal suites are built in sync with the surroundings, with exposed natural stone giving a distinct feel. All suites are air conditioned and are designed as per Hotel Industry standards, spacious and comes with attached bathrooms and private sit outs over-looking the farm. Royal Suites have all modern amenities king size double-bed, AC, room heaters, bath-tubs, tea coffee maker, intercom and toiletries. Luxury tents are non-AC designed as per Hotel Industry standards and equipped with all the amenities fit for royalty. Tents have carpeted floors with king size bed & decorated with period furniture. Windows are large with pull up flaps to allow fresh desert air through. Luxury tents are spacious and have an attached bathroom and a private veranda.
Excellent Rajasthani cuisine is prepared by the expert chefs for the guests of the desert haveli resort and camp with the extra care and efforts to make it delicious and mouth watering to sooth your hungry taste buds.  And it is served in such a manner that a simple lunch or dinner with your loved ones will become an occasion for you.