Celebrate New Year 2020 In The Midst Of Desert With An Adventurous Package Of 2N & 3D In Jodhpur
One of the best resorts in Jodhpur – Desert Haveli Resort & Camp is throwing one of the biggest New Year Party 2020 in Jodhpur to welcome the new high spirits, prosperity and success that will come with the coming year. The heritage property is nestled on the highway that connects the route of Jodhpur and Jaisalmer on the outskirts of the city in shekhala village, the property is a blissful venue for folks to plunge inn for a private celebration with traditional touch. The resort resembles the old rajasthani style architecture with colorful interiors and antiques in decorations in the rooms, in fact our main motto is to let the travelers get an up close look of Rajasthani culture, dance, music, food and hospitality service.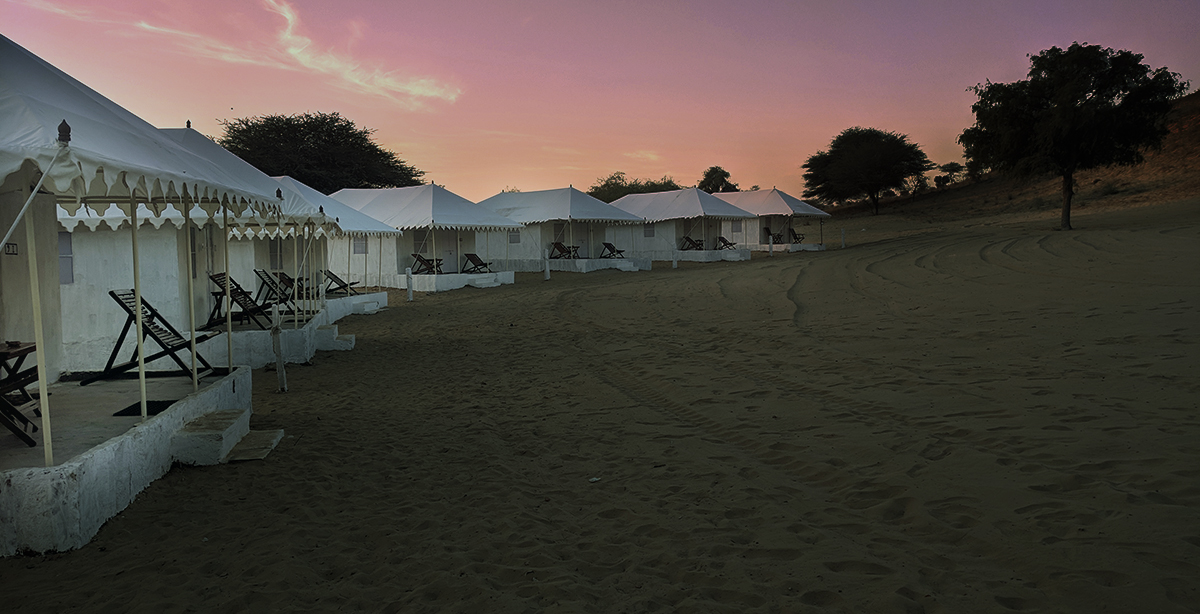 The resort is the best place to celebrate New Year 2020 in Jodhpur because we are offering an exciting Jodhpur New year packages, which will make your last few winter days of December more happening and blissful. The reason behind referring the venue is it's milieu, green surroundings, calm atmosphere, location away from the shores of lousy city, rajasthani cuisines served at the restaurant and the efforts that staff puts behind to make each stay comfortable and memorable. We are remarked as a ritzy heritage resort because we have designed our premise by following the guidelines of a prominent luxury resort – we have a swimming pool to splash inn, restaurant that serves the finest succulent rajasthani dishes, intriguely designed rooms, lavish tents in midst of desert and adventurous activities carried out to keep guests interactive with something other than sightseeing.
For hotel booking Jodhpur, our property is recommended amongst the top 10 resorts that has maintained their service standards since years and has a track record to host the best New Year party in Jodhpur with an itinerary inclusion that will just not let you stop from confirming a booking for your folks with us. The basic package that we are offering in recent is for 2 nights and 3 days in which 1 night stay will be allotted in resort and 1 night stay will be allotted in the luxury swiss tents that in desert, a few kilometers away from the resort. While staying at resort a rajasthani welcome will be done, after that rooms will be allotted to you where you can get fresh-n-up and walk out for splashing in the pool with your fellows or can just sit alongside while reading books and soaking sun bath. And on the next day when you will be staying in tents you can enjoy camel ride in the desert, jeep safari, rajasthani folk dance, music, food, bonfire and stargazing with cool breeze blowing around.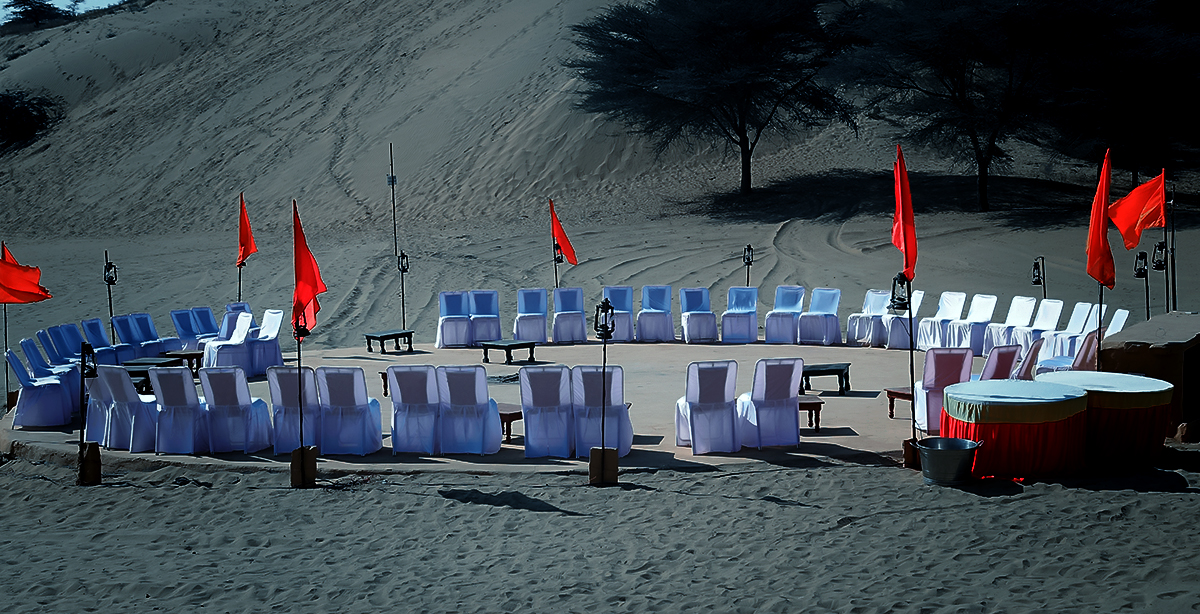 Are you surfing online for New Year package Jodhpur for your family, friends or group or office colleagues..?? If you are then get the best Jodhpur New Year party 2020 package from Desert Haveli Resort and camp and confirm your bookings soon before it goes sold out – as the property is exclusive and has only a few rooms in a resort and tent to book. The gala dinner event that has been planned for New Year's night will include a welcome mocktail drink to loosen up, one free beer to everyone, unlimited buffet dinner around the bonfire with rajasthani folk music playing in the background, cultural dance performance by trained artisans, dance around a campfire, cake cutting on the struck of midnight and will end up the event with a cracker show in the desert where crackers will shimmer with stars in the sky.
So what are you waiting for now..!! Start packing your bags soon for an illuminating new year night 2020 in Jodhpur with your dear and near ones who do deserve to go on a luxurious vacation before the year ends. Anyways December is considered to be the best time to take a visit for Jodhpur – the soothing atmosphere and cool breeze will make it so pleasurable to stay back that you will definitely feel like that two days were just not enough to explore the beautiful city and the imposing resort. We are waiting for your confirmation call – for more details you can visit our website or just give a call on the number mentioned on the contact page of the site.. Hope to see you at our property for the grand celebration.