Enjoy a Regal Stay With Desert Haveli Resort and Camp – While Travelling to Jodhpur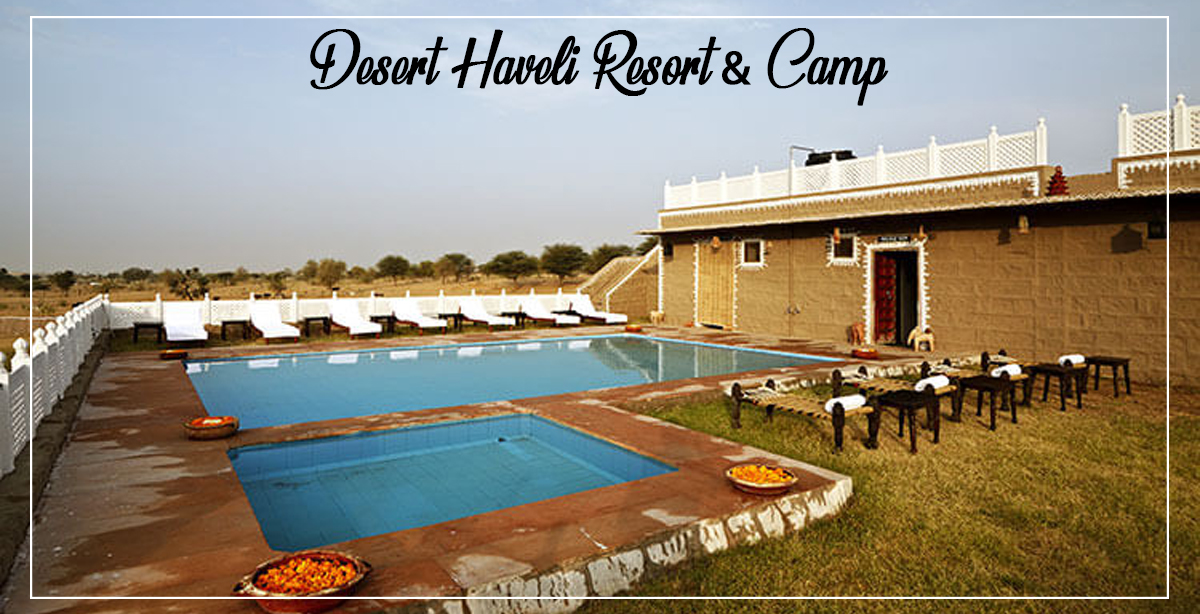 There are some of the best resorts in Jodhpur that have the beautiful infrastructure and intrigue interiors – tourists mostly prefer boutique hotel booking Jodhpur so that they could have a Jodhpur weekend getaway while exploring the culture, traditions, history, and facts of the city along with leisure and comfort. One of the most promising heritage resorts in Jodhpur is Desert Haveli Resort and Camp – we have the most beautiful and stylish rooms in the resort and palatial swiss tents in the midst of the desert so that guests could have a thorough experience of the blue city while having a closure look to the lifestyle of rural people in the villages nearby. We know how vibrant the Jodhpur city is – the place has an ancient history of brave rulers, remains of forts and palaces, museums to go through the fascinating facts that make the land renown, temples for pilgrims, tradition, and culture that has varied colors to portray, special food dishes and sweets, art stores and lavish hotels where the Rajasthani hospitality can be enjoyed.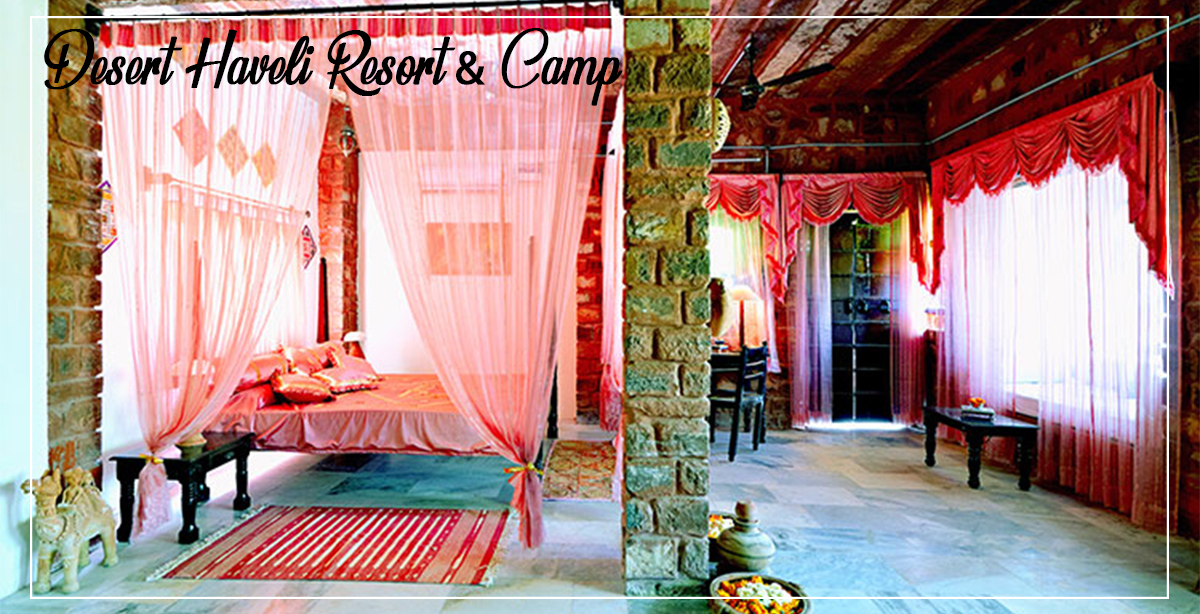 We have made our service standards so righteous that from the past few years we have maintained our reputation as an ideal family resort Jodhpur that offers the best tariff rates to travelers who prefer a budget yet lavish Jodhpur heritage hotel. In fact, apart from our resort, we have packages for desert camp Jodhpur too, where guests can stay overnight in the desert and watch shimmering stars with bonfire dinner night. We have each facility and amenity available that a family hotel Jodhpur must have – and we make sure this only because we want our guests to have the best stay experience in the blue city. We are located in the outskirts of the city and so we have a very quiet and blissful surrounding – so if you want to have some quality time then you can set aside at our swimming pool, pick your favorite book to read with a glass of mocktail and watch your mates splashing in the pool.
Being in the list of best hotels in Jodhpur, we make sure that each guest has a picture-perfect vacation – while making a booking confirmation we offer additional activities for an adventure such as camel safari Jodhpur in the nearby vicinity, jeep safari Jodhpur to explore the lifestyle around, khichan safari, stud farm visit and desert safari for a sunset photo shoot. If you surf for unique heritage luxurious hotels in Jodhpur for honeymoon packages, group packages, corporate packages, or family packages then Desert Haveli Resort and Camp is the best place to drop your query and get a confirmation under best value. We know the craving for quality time that makes the guests plan for a vacation and so we make sure that our inclusion, service standards, and milieu around is so perfect that the desire for coming back again would go with the traveler.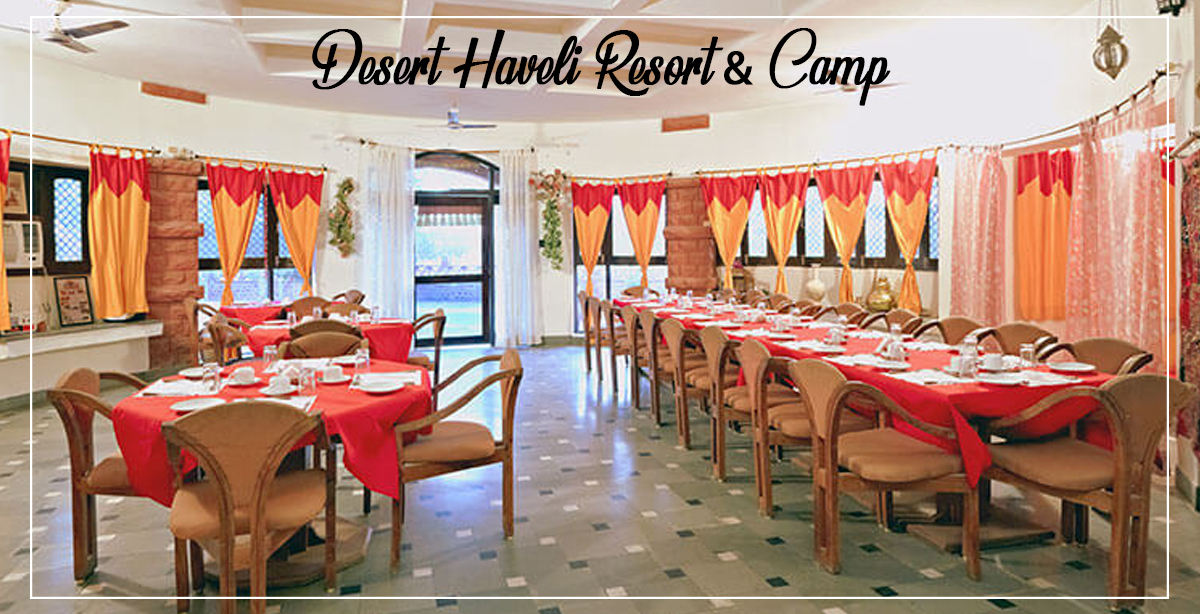 Monsoon and winters are the best time for desert safari Jodhpur as the temperature is pleasant, you can stay for a long time in the desert without being exhausted or dehydrated – if you want to book the best hotel stay Jodhpur or heritage stay hotels in Jodhpur then you must drop your query to us. We have an authentic restaurant where our professional chef's serve the most delicious Rajasthani cuisines and sweet delicacies, rooms with space and regal interiors having a Rajasthani touch, red brick outlook, romantic candlelight dinner setup in the desert, villages around to see the rural lifestyle, picnic lunch at our farm, bonfire nights in the desert and remarkable service from staff. After lockdown, our staff has been more punctual with the safety and hygiene standards of rooms and the premise so if you are planning for a vacation then we would surely offer a safe environment.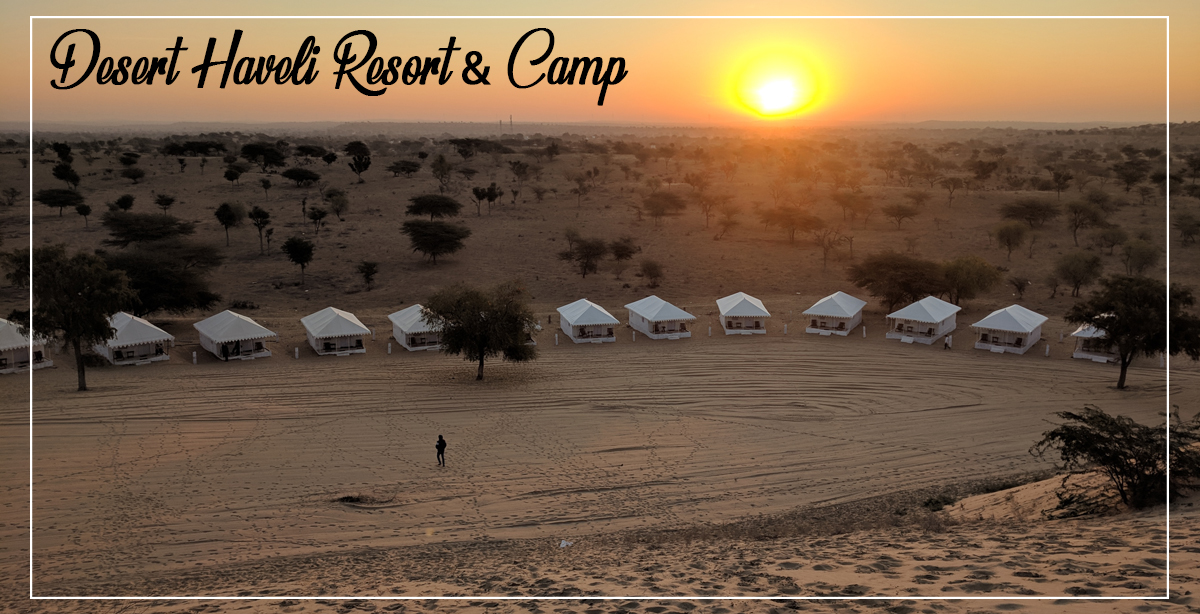 Apart if you want to go in the city for sightseeing then you can take a visit to Mehrangarh Fort, Jaswant Thada, Umaid Bhawan Palace, Mandore Garden, Ghanta Ghar, Sardar Market for shopping and local sweet shops that serve special delicacies of Rajasthan such as Rabri Ghewar and Balushahi. We would suggest you to start planning for a vacation soon and drop your booking query to us through call or email id mentioned on our website. You can check our amenities, facilities, inclusions, gallery and activities offered on our website and for more details – give us a call today.